PALÁC ADRIA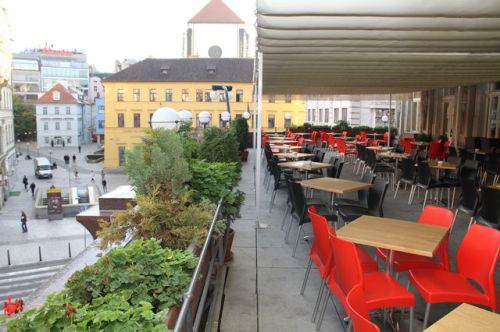 Narodni 40/36, Praha 1
Opening hours: daily 08:00-23:00, except Sat+Sun 09:00-23:00
Restaurant + coffee shop + terrace – ttl up to 300 seats
Outdoor terrace - 120 seats from where there is overview the whole "Golden cross of Prague.
Atrium - covered with a see-through glass roof with a winter garden styled space underneath
Czech, Italian and International Cuisine
Air-conditioning


Adria Palace is an important architectural building, set on the corner of the Prague central roads "Narodni" and "Jungmannova". On the second floor of this beautiful corner building there is a newly reconstructed restaurant Palace Adria. Here you can enjoy your daily cup of coffee while having an unforgettable view on Prague city centre.