HOTEL FORTUNA RHEA – Important notice
Hotel will be sold to the new owner from January 05, 2016. The builing will still operate as hotel but maybe after certain refurbishment or renovation. We will inform you as soon as more informations is known.
---
NOVOTEL PRAGUE WENCESLAS SQUARE – Minibar service cancellation
We would like to inform you that as on 10th of January 2016 the hotel is not going to have minibar service in standard rooms. The empty mini fridges will stay in the rooms and guests can use them. This change is not effecting higher category rooms.
---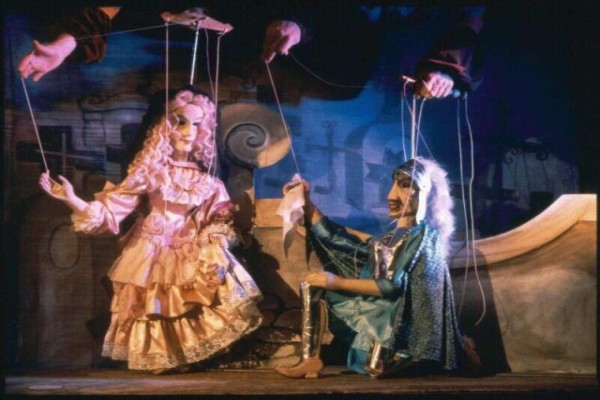 NATIONAL MARIONETTE THEATRE performing famous DON GIOVANNI!!!

Mozart composed "Opera of Operas", Don Giovanni, especially for Prague, where he personally conducted its first performance in 1787 in the Estate Theatre. At the present the dramatic repertoire Prague offers a version in off-classical marionette theatre using period costumes and tall marionettes. Don Giovanni has since 1991 until today over 5000 performances and it is presented still in the original Italian version.
Opera is suitable for whole family! In the season (April-October) the performances are daily, duration about 2 hours.

For tickets please contact us on: info@destination.cz
---
HOTEL THERMAL KARLOVY VARY - Outside pool closure
Kindly be informed that the outside swimming pool of hotel Thermal is at the moment closed until further notice.


---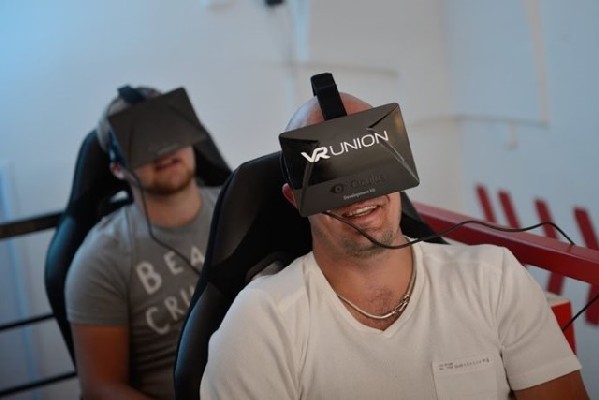 FLY PRAGUE – new way of Prague sightseeing
Come and enjoy the sightseeing of Prague historical center from the sky! If you are afraid of flying, do not worry, this is not a real flight. Directly in the Prague center you can find new city attraction – Fly Prague. Thanks to the new technology and special glasses Oculus Rift you have an unique opportunity to see Prague streets and monuments as one of the passengers of this special flight accompanied with commentary about the sights. It is one of a kind experience, supported by special moving platform and simulations of all flying situations as turbulences. Don't miss your chance to see Prague from a bird eye!
Kaleidoskopicke kino, Na Mustku 3, Praha 1.
Open daily 10:00-20:00; duration of flight: 20 minutes
For more information and reservation please contact us on: info@destination.cz

---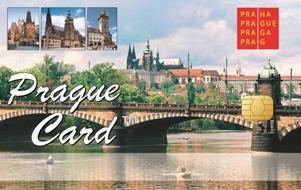 PRAGUE CARD – cost-effective way how to explore Prague

Prague Card gives you opportunity for unlimited sightseeing with free admission to more than 40 city attractions and special offers to another 30+ attractions and 150-page full-color pocket guidebook to the Prague sights and free public transportation. Prague Card is you all-inclusive ticket to the very best Prague has to offer.

What does the Prague Card include?
- Free Public Transportation (underground, metro, tram, bus, funicular to Petrin)
- Airport Express Bus
- 2-hours panoramic bus tour of Prague
- Free entrance to Prague Castle (B-circle), Jewish Museum (excl. Old-New Synagogue), National Gallery, National Museum, Vysehrad, Petrin Tower and many others…
- Discounts of 20-50% for Excursions, Cruises, Concerts and Shows
- Free Guidebook (available in 7 languages)


| | | |
| --- | --- | --- |
| Type of Card | Price for Adult | Price for Student/Child* |
| 02 days Card | EUR 46,00 | EUR 33,00 |
| 03 days Card | EUR 56,00 | EUR 40,00 |
| 04 days Card | EUR 65,00 | EUR 47,00 |
Children under age of 6 years have free admission to the attractions.
*Discounted Card is available for Students up to 26 years old with any national or international student ID and Children age 6-15 years old.
(Discount for groups available on request.)
For more bookings and more information please contact us on: info@destination.cz
---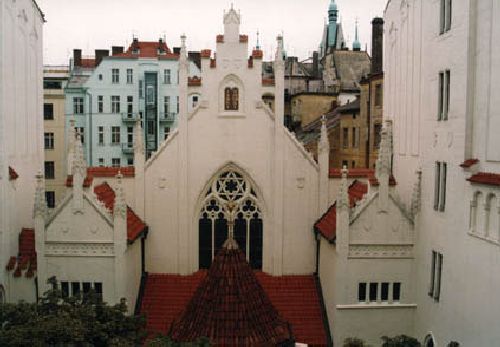 TEMPORARY CLOSURE OF MAISEL SYNAGOGUE

We would like to inform you that due to extensive reconstruction the Maisel Synagogue (one of the Synagogues within an entrance of Jewish Museum) will be closed from March 29th, 2014 – until mid of 2015 (exact re-opening date not known yet). Entrance and access to other objects remain unchanged, without any limitation and as well the price of the entrance fee of Jewish Museum remains the same.

In case of any questions please do not hesitate to contact us on info@destination.cz
Thank you for being informed.


---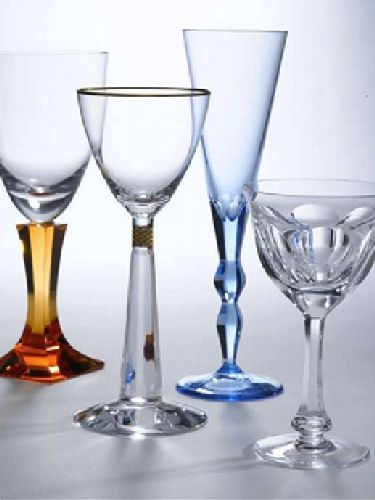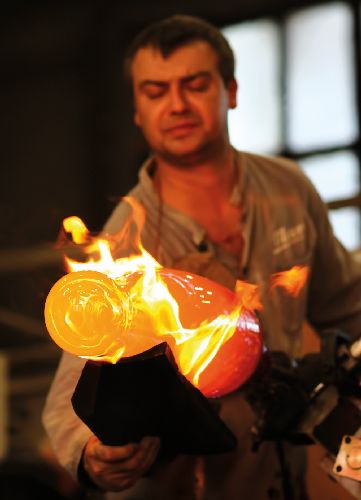 COME AND VISIT MOSER GLASS MUSEUM & GLASSWORKS IN KARLOVY VARY !
The Moser glassworks give you possibility to live though the unforgettable experience of seeing glassmakers in action! You can watch how the handmade products are crafted and the talent of the glassmakers while they blow the glass and shape it, all accompanied with the typical smell of burnt-out wooden molds. On top of all of it, you enjoy presentation of glassmaking raw materials, tools and production techniques. The Moser Museum offers unique look at the history of the glassworks in a modern exposition, mapping over 150 years of glasswork history. You get to know details about famous owners or contemporary collections. The exhibition features 6 documentaries in 6 international languages summarizing the history of the glassworks. Audio guides are available as well. This strong and remarkable experience can be finished by shopping in the Moser Sales Gallery.
For reservations and more information please contact us on: info@destination.cz
---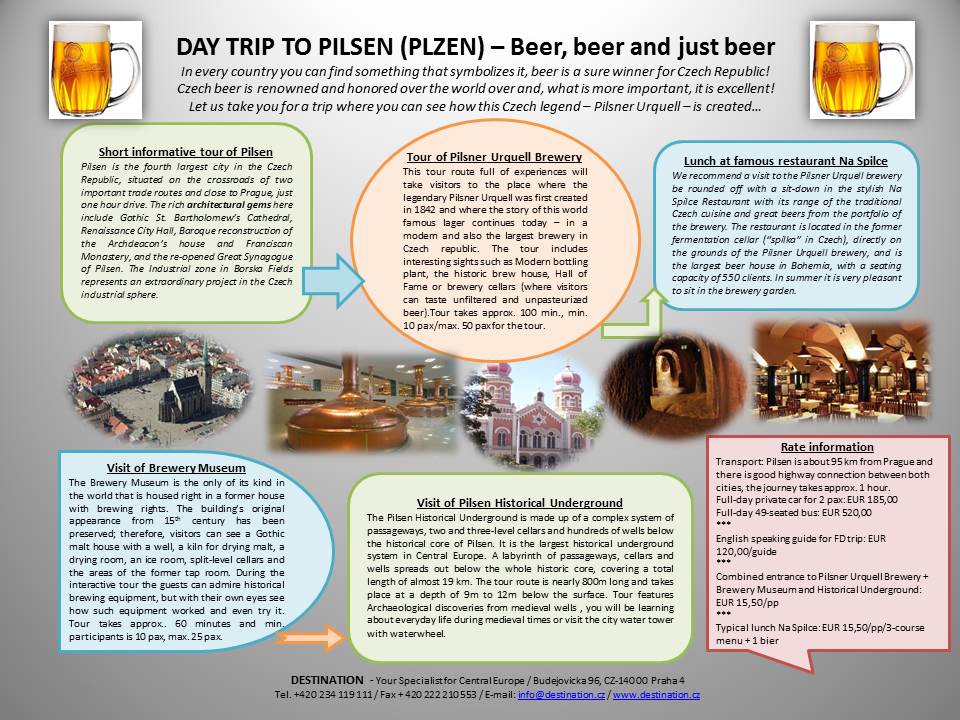 ---
2015 EVENTS IN CZECH REPUBLIC

Music concerts
25.04.15 Bonnie Tyler (Prague, Forum Karlin)
21.05.15 Roxette (Prague, O2 Arena)
22.05.15 Def Leppard (Ostrava, CEZ Arena)
08.05.15 Scorpions (Pardubice, CEZ Arena)
08.06.15 Kiss (Prague, O2 Arena)
25.06.15 Judas Priest (Ostrava, CEZ Arena)
26.06.15 Judas Priest (Prague, O2 Arena)
17.10.15 Nickelback (Prague, O2 Arena)
26.10.15 Simply Red (Prague, Forum Karlin)
27.10.15 Deep Purple (Ostrava, CEZ Arena)
30.10.15 Eros Ramazzotti (Prague, O2 Arena)
31.10.15 Lord of Dance (Prague, O2 Arena)
07.11.15 Madonna (Prague, O2 Arena)
11.11.15 Suzi Quatro (Prague, Lucerna Music Hall)

Classic music
29.04.15 Strings of Autumn Spring Gala: Daniel Hope (Prague, Spanish Hall)
22.05.15 Andre Rieu & Orchestra (Prague, O2 Arena)
12.05.-03.06.15 70th Prague Spring Festival (various locations, Prague)
24.05.-08.06.15 40th International Music Festival "Janacek May" (Ostrava)
11.06.-05.07.15 Smetana's Litomysl International Opera Festival
21.06.-19.07.15 Prague Proms (Prague, Municipal House)
17.07.-15.08.15 International Music Festival of Cesky Krumlov (various locations, Cesky Krumlov)
07.09.-22.09.15 Dvorak's Praha International Music Festival
03.10.-16.10.15 Moravian Autumn 2015 (Brno)
28.11.15 Andrea Bocelli (Prague, O2 Arena)


01.05.-17.05.15 Ice Hockey World Championship (Prague - 02 Arena, Ostrava - CEZ Arena)
03.05.15 Volkswagen International Maraton (Prague, Old Town Square)
17.06.-30.06.15 UEFA Under 21 Football Championship 2015 (Prague, Olomouc, Uherske Hradiste)
05.09.15 Birell Grand Prix Night Run 2015 (Prague, Old Town Square)
Other events
07.05.-23.05.15 Czech beer festival (Prague, Letna park)
15.05.15 St. John's Navalis feast
24.05.-30.05.15 Khamoro (Prague, various locations)
29.05.-31.05.15 Prague Food Festival (Prague, Royal Gardens of Prague Castle)
13.06.15 Prague Museum Night (Prague, various locations)
18.06.-20.06.15 United Islands of Prague Music Festival (Prague, various locations)
04.07.-12.07.15 49th International Film Festival (Karlovy Vary)
16.08.-03.09.15 Letni Letna (Summer Letna Festival) (Prague)