TRITON (HOTEL ADRIA)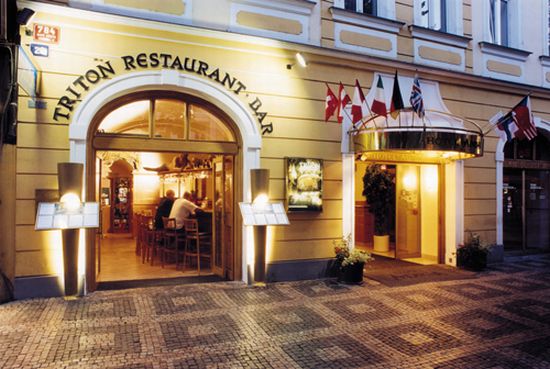 Vaclavske nam. 26, P 1
Opening hours: 11:00-23:00
45 seats in 2 rooms (35 + 10)
Czech and International Cuisine
Air-conditioning
As if you were in another world.
The stalactite cave in the heart of Prague, the resident geniuses from 1912, the originality of the original Art Nouveau interior, the tradition of top-class gastronomy and the classical story in the statues all around you... . The TRITON Restaurant has an unforgettable experience prepared for everyone. Restaurant offers selection specialties from the world of Czech and international cuisine as well as superb Moravian and foreign wines. Their wine bar hides more than one treasure and the team of trained sommeliers is ready to serve you. From the very start, the TRITON Restaurant has been a meeting point for important personalities from the Czech political and cultural scene. The same is true today.
Come and convince yourself that the spirit of the place is incommunicable...