BUDDHA BAR
Jakubska 8, Praha 1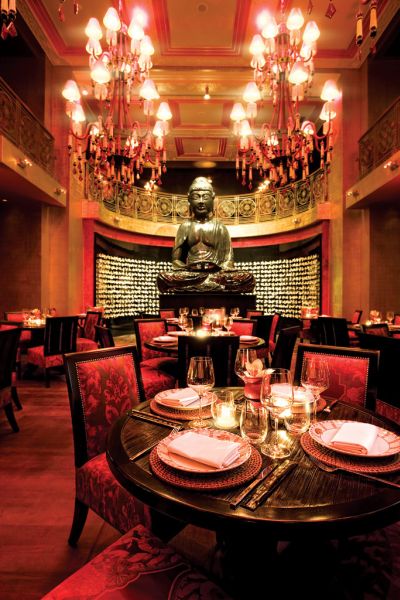 Pan-Asian cuisine
190 seats on 2 floors
After Paris, Beirut, Dubai, Cairo, Kiev, Sao Paolo, London and Jakarta… The world famous Parisian restaurant-bar-lounge has opened its doors in Prague…Buddha-Bar concept is a mixture of the present invention, the pan-Asian cuisine, rich interiors, elegant staff and exotic world music. The atmosphere of Buddha-Bar fully engulfs all of your senses.
Buddha-Bar restaurant is located on two large underground floors and the layout is divided into a restaurant with 100 seats and a bar / lounge area with a capacity of about 90 other places.
Capacity for standing events is around 500 people.